The 2011 Maui Open Championship at The Dunes
Presented by Maui Toyota concludes on August 11th, 2011
MADD Honors Maui Officers
May 24th, 2011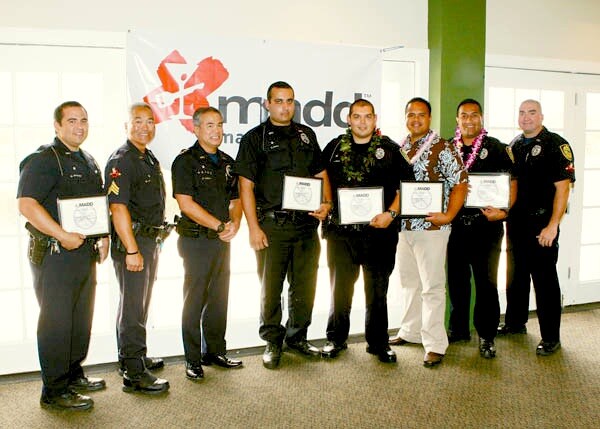 Police Chief Gary Yabuta (third from left) poses with Mothers Against Drunk Driving award winners (from left) traffic investigator Dukie Racadio, traffic Sgt. Barry Aoki, Wailuku officer Rod Corso, Kihei officer Carl Eguia, Lahaina officer Marvin Tevaga, Molokai officer Sepulona Faleali'i and traffic investigator Gregg Rowe. Photo by John Henry
(more information from MauiNews.com)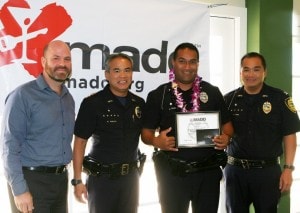 Maui Toyota Assistant General Manager David Whitney, Maui police chief Gary Yabuta, Officer Sepulona Falealii and Captain Wallace Tom. Photo by John Henry.
(more information from MauiNow.com)
April 6, 2009 - County of Maui Unveils Plug-In Hybrid Test Car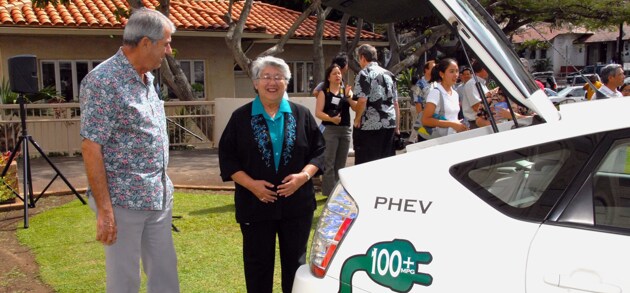 Maui Toyota Owner Damien Farias Sr. and Maui Mayor Charmaine Tavaresr attended the Counties unveiling of 1 of 130 Plug-in Hybrid Electric Test Cars in a national study today.
Maui Mayor Charmaine Tavares announced today that a County-owned Toyota Prius, which was recently converted into a rechargeable Plug-in Hybrid Electric Vehicle (PHEV), a kit sold by A123 Systems was unveiled on Monday, April 6 at 2:30 p.m. on the front lawn of the County Building in Wailuku.


The PHEV is a test car that will wirelessly transmit data as part of a national advanced technology vehicle study being conducted in cooperation with the Idaho National Laboratory/U.S. Department of Energy. The project presents a unique opportunity for Maui to learn more about the latest advances in automotive technology and data automation.
KITV NEWS - Maui Toyota Donates 6 Sienna Vans

KHNL NBC NEWS 9 with Duane Shimogawa



2006 Dealer of the Year by the Hawaii Automotive Dealers Association.
Damien was also a Quality Dealer Finalist by TIME Magazine.